Podcast: Play in new window | Download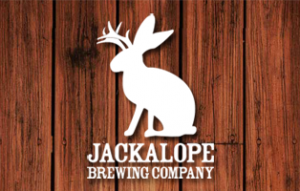 Episode 012:
Bailey Spaulding is the Co-Founder, CEO and Brewmaster of Jackalope which opened its doors in May 2011. Originally from Vermont, Bailey started home brewing while in law school and quickly realized beer was much more interesting than studying law.
Worst Business Moment:
Bailey was bleeding money, only open for four hours a week, piecing her equipment together because it showed up without manuals plus her pumps and control panel were wired incorrectly…..they finally thought they got the pump wired correctly, but if it wasn't the pump would burn up.  They would then have to spend the money to buy a new one and be delayed another three weeks. This was a really low moment for Bailey and the crew.
"Light Bulb" Moment:
A moment when Bailey thought and felt that Jackalope was a "real" business was when she was able to offer health insurance to her employees.  This was one of her favorite moments as an employer……
Best Advice Ever Received:
"Find what you love to do in life and con someone into giving you the money to do it "
Links: