Podcast: Play in new window | Download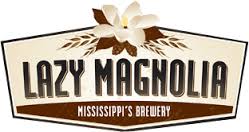 Episode 001:
Mark Henderson and his wife Leslie started Lazy Magnolia Brewing Co. in Kiln, MS in September 2003. Not only is Lazy Magnolia Mississippi's oldest packaging brewery but it's also the first brewery in the state since prohibition was enacted there in 1907. Mark shares fantastic stories, his thoughts on the future of the industry and also what he feels breweries in-planning and nano breweries wishing to grow should really focus on moving forward.
Worst Business Moment:
One might think that having to shut down your brewery for 3 months and losing your home (subsequently being homeless for the next two years) to Hurricane Katrina might easily be considered the worst business moment for Mark and Lazy Magnolia, but it wasn't.  After the market crashed in 2008, Mark couldn't sell a beer for 3 months.  He gathered all of his employees together in December. He scraped together whatever cash he could including every last cent in his savings account so his employees could have a Christmas with their families, but after that there was nothing – no money.
"Light Bulb" Moment:
Light bulb moments for Mark typically happen in hindsight. When Lazy Magnolia started out they had four offerings, including their flagship beer Southern Pecan.  Mark's wife Leslie worked countless hours to get the Southern Pecan recipe just right.  They put these four on the market and let the public choose.  While everyone had their favorite, it didn't take long for Mark and Leslie to realize that "somehow we managed to get it right with Southern Pecan."
Best Advice Ever Received:
"Play Defense – your problem is not offense"
Links: